Today, without computer access, the usability of tools is limited. Recognising this, PROVICON Ltd. VISION developed their process-visualisation software, named visHAGA,
tailored to our controllers, which is also available free of charge.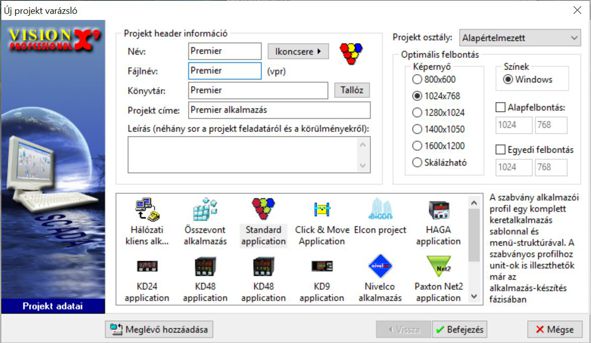 The visHAGA process-visualisation software provides all the options for configuring and managing our devices.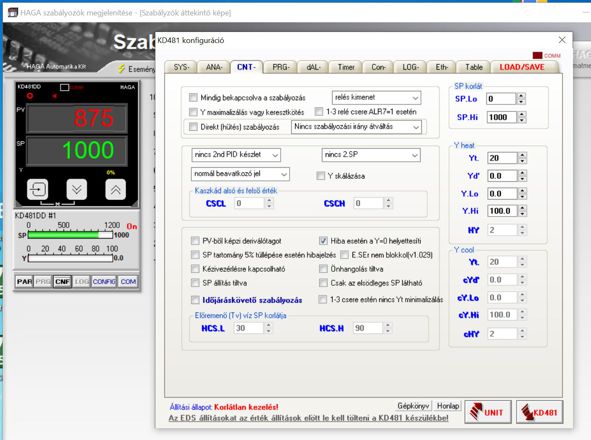 Data collection for the systems can be done online or offline in the programme. Unlimited data storage and retrieval supports the quality control. Export of stored data helps to generate quick reports.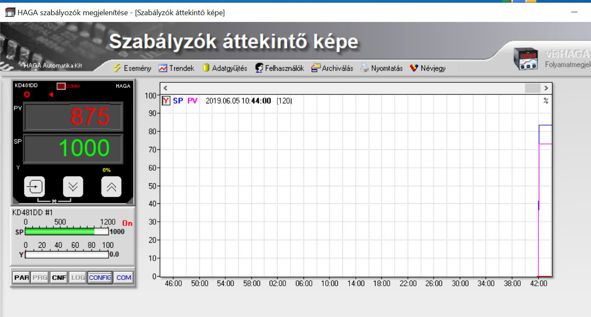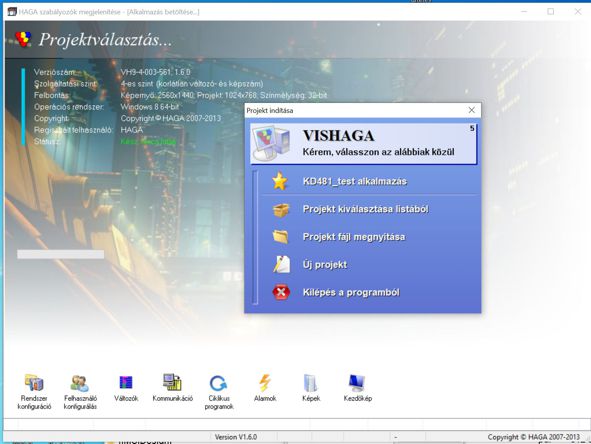 By saving, downloading and transferring the complete configuration and program of the KD481/241 controllers, series production of equipment can be easily accelerated.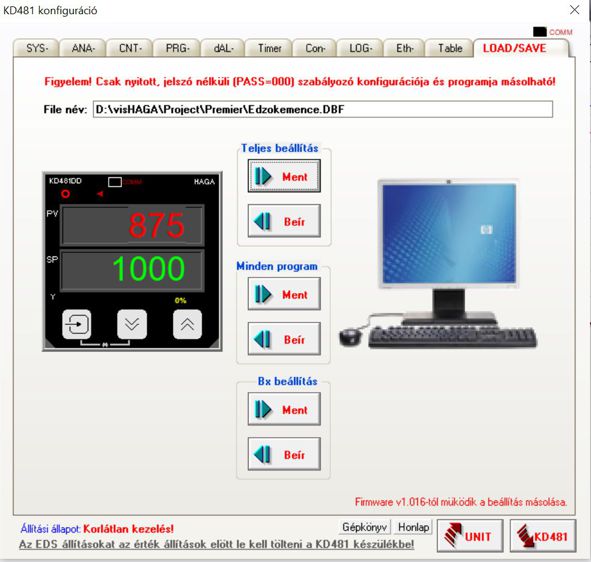 The visHAGA process-visualisation SCADA system is quick to learn and easy to use. For larger projects built with controllers, the system can be visualised graphically, with the visual elements moving to bring it to life. Pop-up diagrams and audible alerts warn and notify operators to necessary interventions. By logging changes and feedback, everything can be checked afterwards.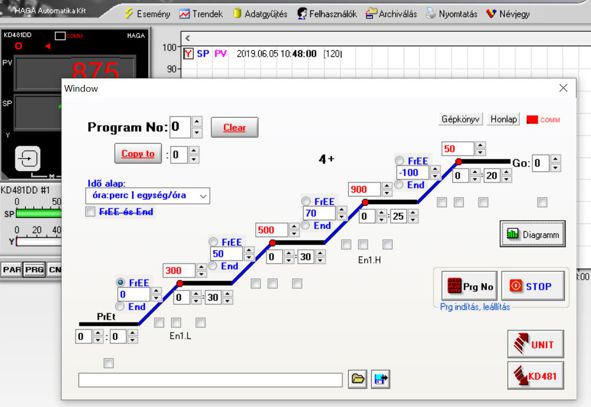 The programs (time-temperature changes) can be easily edited and checked in the visHAGA visualisation program.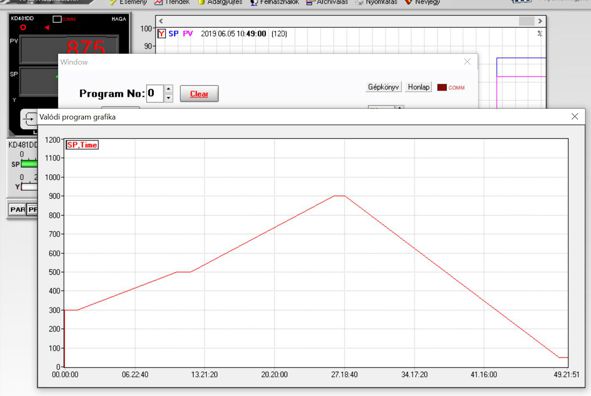 The visualisation is built-in function, just a few mouse clicks and you have a usable system. After starting the program, a virtual copy of the controllers must be selected (UNIT). Afterwards, the necessary switch elements can be placed on the screen and the trend images can be displayed.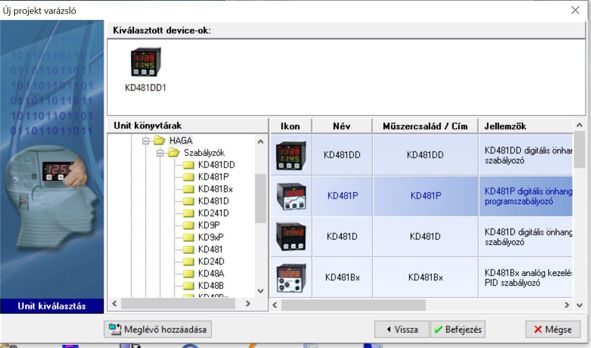 To operate, the type of communication (RS232, RS485, Ethernet, Wifi, DirecLink) and the number of devices must be set on the virtual instrument. After the successful setup, the existence of communication is visible and the application should come to life.
The visHAGA program is free of charge, it includes virtual elements supporting the setup of KD481, KD241 and KD9P controllers, for older types such as KD48 and KD24 only display and data collection are supported.